Our Corporate team works to ensure that staff in the field have all they need to serve our passengers.
As a corporate employee, your dedication, performance and passion will help ensure our teams on the ground can coordinate 200 million successful passenger trips annually.
From marketing, employee communications, finance, IT and human resources, we offer career options at all experience levels. Our corporate offices offer countless opportunities to hone your skills, push your limits and tap your potential. Every employee has a role to play in our company's success and how we deliver on our Transdev purpose – to empower the freedom to move every day, with confidence, thanks to safe, reliable and innovative solutions that serve the common good.
At Transdev, we believe your work, regardless of location or position, should be more than a job. Our goal is to provide a fulfilling environment that recognizes, challenges and values your contributions and helps you develop and reach your career goals.
What we're looking for:
Commitment to business success, growth and innovation
Desire to support our operations and meet their needs and obligations
Excellent communication skills
Ability to multi-task, coordinate and prioritize multiple projects at once
Our commitment to you:
Rewarding career with opportunities to grow
Paid training for your continuous development
Competitive benefits (including Medical/Dental/Vision, retirement plan and paid time off)
Come join the largest private-sector operator of public transportation in the U.S.—one that cares about you, our passengers and the communities we serve.
Careers in motion
Every position brings value to Transdev. You bring value.
Whether you are a bus operator, maintenance specialist, customer service representative, safety manager, financial analyst or human resource coordinator – there is a career path for you at Transdev.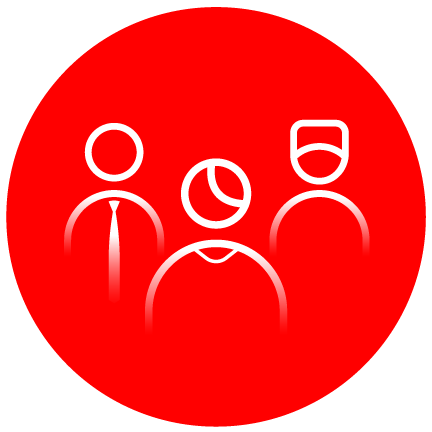 Proudly operating a 32,000 person workforce with 67% diversity across our U.S. operations.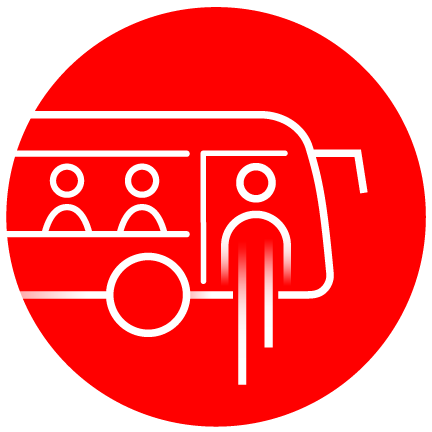 We provide 200 million passenger trips annually, providing safe, reliable, innovative and equitable mobility solutions.
Benefits you need and deserve
Keeping you healthy and safe is a top priority.
At Transdev, our employees are our greatest asset. Our employees drive our growth and success and, in turn, we want to offer competitive and flexible plans that help our eligible employees make the best decision for their healthcare, retirement and their personal situations. In order to address our people's needs, our benefits vary based on geographic location and union contractual requirements.
Diversity, equity and inclusion work hand-in-hand
Skip Slideshow
We are committed to maintaining a strong focus on diversity, equity and inclusion, and always looking at ways to improve at all levels of the organization.
Diverse teams are critical for innovation. Inclusive teams increase the level of collaboration. A diversity of ideas, talent and competencies can benefit both the workforce and the company as a whole. Creating an environment where people from diverse backgrounds can communicate, work together and understand each other's needs and perspectives will lend itself to a more engaged workforce committed to an organization and its results.
For us, sustainability is the key. That involves building and maintaining a diverse workforce, ensuring an equitable and inclusive culture and keeping our ongoing commitment to open engagement with all employees. Diversity, equity and inclusion work hand-in-hand to ensure that our commitment to our people, values, and performance are sustained to create a safe and rewarding work experience for all our employees.
The Transparency in Coverage Final Rules require certain group health plans to disclose on a public website information regarding in-network provider rates and historical out-of-network allowed amounts and billed charges for covered items and services in two separate machine-readable files (MRFs). The MRFs for the benefit plan options offered under the Transdev Services, Inc.
Click here for the Health and Welfare Plan >>
(Note: The files available through the link use a .gzip format which may require a tool for opening. Employees of Transdev should not attempt to access the files from a Company computer.)
Transdev provides reasonable accommodation so that qualified disabled applicants may participate in the selection process. If you have difficulty using the website and need to request an accommodation, please email us.jobs@transdev.com or call (630) 382-1104 (United States based number) for assistance. Transdev is an Equal Employment Opportunity (EEO) employer and welcomes all qualified applicants. Applicants will receive fair and impartial consideration without regard to race, sex, color, national origin, age, disability, veteran status, genetic data, gender identity, sexual orientation, religion or other legally protected status.